Nordic models: The culture and politics of a region
In our historical present, to engage in the study of culture requires an examination of the cultural contexts and their histories from where we speak, listen, and act. Our research engages the Nordic region, and more specifically the welfare state, as a distinct framework for the positionalities and perspectives whose implicit notions are often taken for granted and remain an un-scrutinized backdrop of the study of art and culture.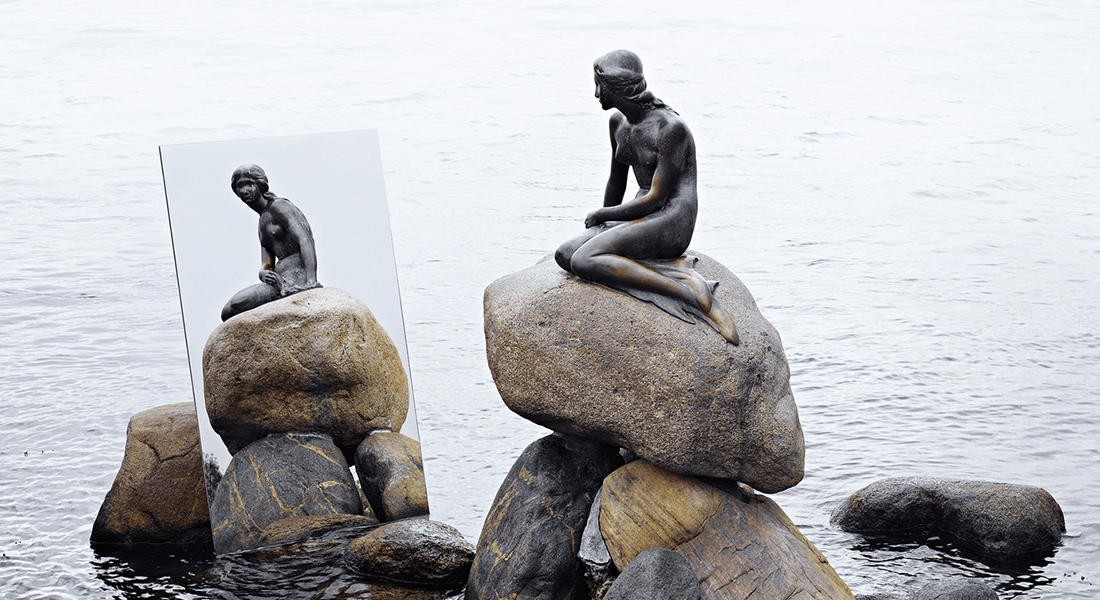 Our research revisits the dominant and the marginal, and the residual and the emergent cultural histories of the Nordic now. While we share an interest in what has come to be known in political science as a specific type of nation-state, the Nordic welfare state, and in its genealogies, its promises, and its paradoxes, we are more concerned with the Nordic welfare model not as a state model but as a cultural model. Viewed as a specific cultural structure, the Nordic welfare model is a model of and for the senses, which is to say a model structuring aesthetic regimes, cultures of feeling, ways of belonging. Just some of the questions we consider include: How best to understand the aesthetic and affective conventions of Scandinavian nationalisms? What are the recurring tropes in the staging of "nordicness" – and what and who is left out of this specific cultural and political framing?

Attention will be paid throughout to the colonial encounters that have had and continue to have consequences for how "the Nordic model" is perceived, branded, debated, and lived.
Staging an encounter between, on the one hand, the aesthetic disciplines and interdisciplinary approaches nurtured at the department and, on the other, the established international field known as Scandinavian studies, a main aim of the Nordic Models research cluster is to remodel the study of art and culture in the Nordic region.
Strategically, the cluster builds upon the valuable research in the cultural policies and the literary fiction of the Scandinavian welfare states carried out at other research institutions in Denmark. Yet, we also seek to expand these inquiries to include longer historical trajectories, including colonial histories, than the post-war Scandinavian framework most often implied, and to adopt a stronger interdisciplinary scope for analyzing what we think of as the aesthetic-political regimes of the Nordic welfare models.
In order to support this endeavour, we seek to enter into collaborations with excellent international research centres for Scandinavian studies, as well as with other relevant networks, institutions, museums, and art academies in the Nordic region. One key objective will be to provide a vibrant research training environment in which PhD fellows and early career scholars can participate in the consolidation of a rich, interdisciplinary research area of benefit to the entire department and beyond.
Fields of interest include
The arts in and of the Nordic region
Aesthetic-political modalities shaping "nordicness"
The affective politics of neutrality
Literary and art histories of the welfare state
Egalitarian pedagogies and paradoxes
Analysis of cultural objects representing "nordicness"
Critique of (neo)colonial cultural practices in the region
Nordic feminisms and social gender movements
Border-drawing in cultural policy
Separatist collectives' crafting of the idea of community
Sentimental economies in Scandinavia
Histories of the idea of a benevolent state
Cultural histories of "the collective"
Nordic biopolitics
Diaspora, racialization and the welfare state
Nordic exceptionalisms
Researchers
Internal
| Name | Title | Phone | E-mail |
| --- | --- | --- | --- |
| Cramer, Nina | PhD Fellow | +4535335087 | E-mail |
| Daugaard, Solveig | Postdoc | +4522327066 | E-mail |
| Elg, Jens Emil | PhD Fellow | +4535332917 | E-mail |
| Ellegaard, Line | PhD Fellow | +4535320534 | E-mail |
| Gaonkar, Anna Meera | Postdoc | +4551225698 | E-mail |
| Greaves, Kerry | Assistant Professor - Tenure Track | +4522744513 | E-mail |
| Hansen, Malene Vest | Associate Professor | +4535329291 | E-mail |
| Holmboe, Rasmus | Postdoc | +4535321249 | E-mail |
| Madsen, Søren Thorlak | Enrolled PhD Student | +4535331293 | E-mail |
| Nexø, Tue Andersen | Associate Professor | +4535321268 | E-mail |
| Ringsager, Kristine | Associate Professor |   | E-mail |
| Schmidt, Cecilie Ullerup | Assistant Professor - Tenure Track |   | E-mail |
| Sharma, Devika | Associate Professor | +4535329261 | E-mail |
| Thorsen, Terne Nanna | PhD Fellow | +4535335517 | E-mail |
| Tygstrup, Frederik | Deputy Head of Department | +4535328207 | E-mail |
| Wallevik, Katrine | Postdoc | +4535324681 | E-mail |
External 
Niklas Freisleben Lund (SDU)