Digital culture
The Digital culture group at the Department of Arts and Cultural Studies consists of people who apply critical approaches in their research. Members adapt different takes inspired by theoretical frameworks such as critical theory, cultural studies, including intersectional data feminism, critical algorithmic studies, and big data studies.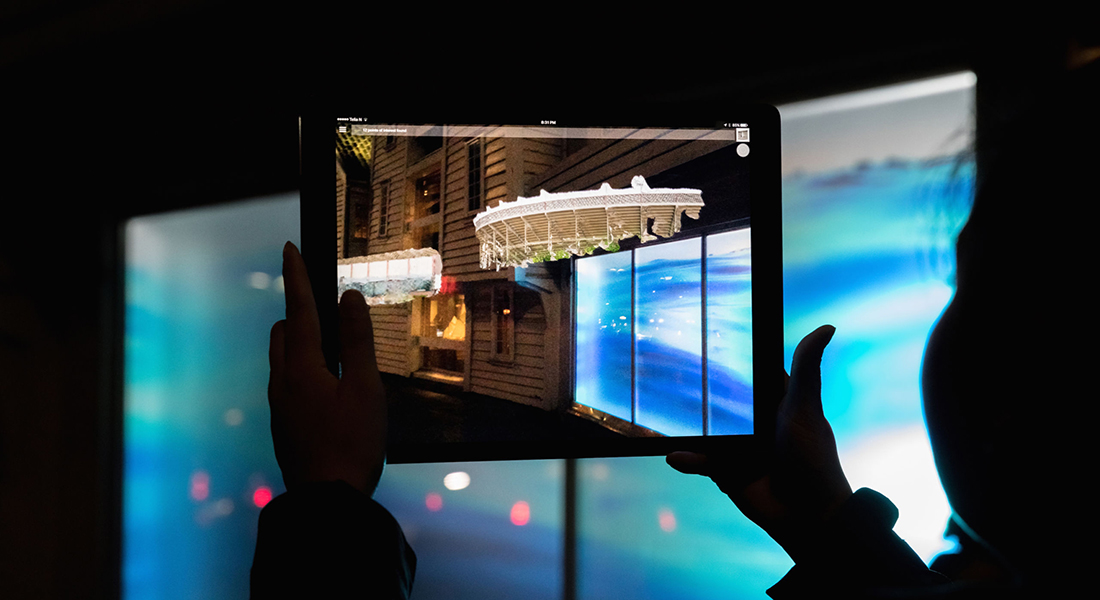 The group conducts research on a wide range of subjects related to digital culture in a broad sense. These include digital cultural heritage, digital art, digital literature, digital cultural politics, digital labour, social media, big data, artificial intelligence, machine learning, remixing, censorship, surveillance, privacy, smart cities, digital archives, databases, sound, curation, data practices, data politics, data subjectivities, computational aesthetics, computer and machine vision, neural networks, algorithmic curating and decision making, technologies of control, data reuse, data ethics, and everyday cultural practices and infrastructures.
The group applies an array of mostly qualitative but also quantitative methods inspired by digital humanities and social sciences. These include:
Sensory ethnography, netnography, social network analysis, qualitative and quantitative content analysis, discourse analysis, document analysis, platform analysis, cultural analysis, aesthetic analysis, observations, data visualisation, visual methods, computational analysis, social data science, interviews, focus groups, walkthrough methods, art- and practice based methodologies, film and sound methodologies, and institutional analysis.
Researchers
Internal
| Name | Title | Phone | E-mail |
| --- | --- | --- | --- |
| Ag, Tanya Ravn | Postdoc | +4535321265 | E-mail |
| Eigtved, Michael | Associate Professor | +4535331486 | E-mail |
| Ekman, Ulrik | Associate Professor | +4535329278 | E-mail |
| Elbeyi, Semahat Ece | PhD Fellow | +4535327341 | E-mail |
| Fei, Shuang | PhD Student |   | E-mail |
| Grundtmann, Naja le Fevre | PhD Fellow | +4535321230 | E-mail |
| Michelsen, Anders Ib | Associate Professor | +4527584257 | E-mail |
| Raasted, Kristoffer | PhD Fellow | +4525473200 | E-mail |
| Rijo de Lopes da Cunha, Maria M | Postdoc | +4535321216 | E-mail |
| Schulze, Holger | Professor | +4551823990 | E-mail |
| Skovmøller, Amalie | Assistant Professor - Tenure Track | +4535325749 | E-mail |
| Valtýsson, Bjarki | Associate Professor | +4535328237 | E-mail |
| Veel, Kristin Eva Albrechtsen Haahr | Associate Professor | +4520404914 | E-mail |
| Wellendorf, Kassandra Charlotte | Teaching Associate Professor | +4528197656 | E-mail |
| van der Meijden, Peter Alexander | Part-time Lecturer |   | E-mail |
External
Daniela Agostinho, assistant professor (Aarhus University)
Tanja Wiehn, research assistant (Department of Communication UCPH)
Jack Andersen, associate professor (Department of Communication, UCPH)
Karen Louise Grova Søilen, (Department of Communication, UCPH)
Pepita Hesselberth, university lecturer (Leiden University)
Nanna Bonde Thylstrup, associate professor (CBS)
Ekaterina Kalinina, postdoc (Södertörn University)
Johan Lau Munkholm, PhD student (Department of Communication, UCPH)
Eva Pina Myrczik, postdoc (Department of Communication, UCPH)
Melanie Diane Feinberg, associate professor (UNC School of Information and Library Science)
Morten Søndergaard, associate professor (Aalborg University)
Katrine Dirckinck-Holmfeld
Sille Obelitz Søe, assistant professor (Department of Communication, UCPH)
Seyda Bagdogan, PHD student (CBS)