Data loss (DALOSS): the politics of disappearance, destruction and dispossession in digital societies
DALOSS explores how and why data-driven societies "forget". What is at stake in this research agenda is two-fold: an immediate challenge to visions of datafication as simple progress or accumulation, and more fundamental deepening of knowledge of how new digital regimes of loss generate future ethical and political relations.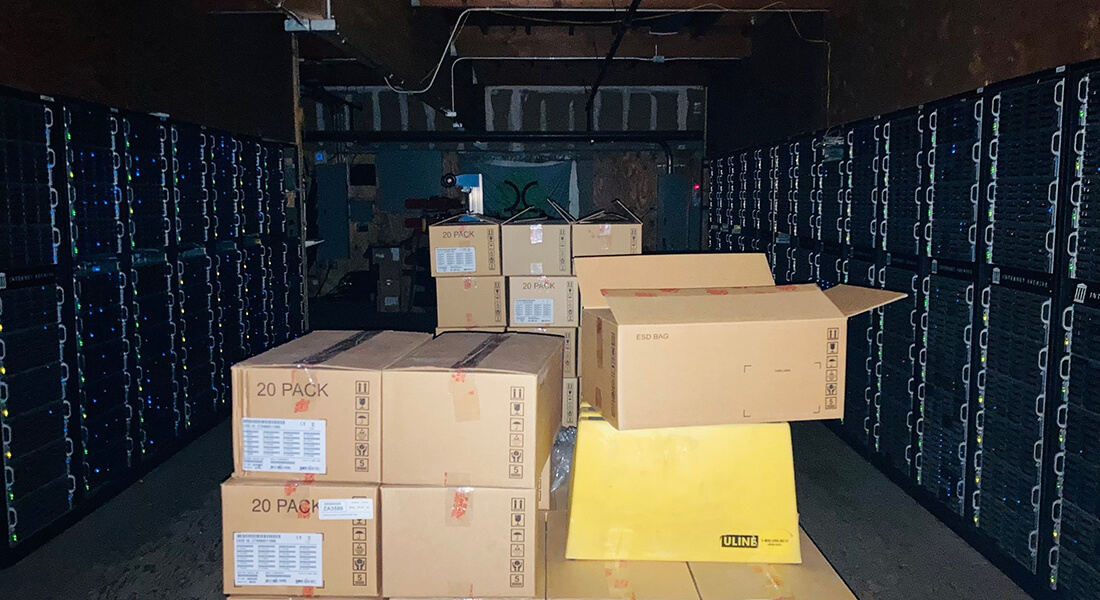 DALOSS develops a culturally and ethnographically informed approach to studying how individuals, communities and states experience, practice and mobilize data loss in digital societies. DALOSS combines participant observation, interviews and digital methods in the realms of cultural heritage, public administrations and social media to explore the relations and tensions between preservation practices, legislative frameworks and increasingly complex sociotechnical infrastructures.
The project hypothesis is that data loss is an unavoidable, relational, and generative condition tied up in broader structural conditions of power as well as everyday contingencies. 
Existing research into big data and digital transformations have tended to focus exclusively on the implications of data accumulation, thereby overlooking the simultaneous and significant dynamic of data loss as part of any technological paradigm shift. DALOSS seeks to rectify this imbalance by pioneering a new interdisciplinary framework of analysis, which enables us to understand loss both as an integral part of datafication processes, and as a phenomenon steeped in political considerations. We have two two main objectives, one substantive and one theory-building:
To investigate and create unique insights into ongoing practices and processes of data loss and their political implications for the development of digital knowledge infrastructures in societies.
 
T

o develop new theories on the politics of data loss within the changing interrelations of digital infrastructures, sovereign power and social practices; thereby situating data loss as a central research concern for humanities and social studies of  digital technologies.
Research questions
The overarching research questions of DALOSS are:
To what extent and how are ongoing digitization and datafication processes structurally conditioned by data loss? And how does data loss manifest itself aesthetically/culturally, socially and politically?
These overarching questions will be answered through analyzing three partially overlapping forms of data loss: disappearance, destruction and dispossession, where each form of loss is guided by a a sub-question:
Disappearance – How do digital technologies produce new forms of data disappearance and how do people working with data experience the discrepancy between the material arrangements of information and their interpretation?
Destruction – How do digital technologies generate new everyday practices of data destruction, and how do people working with data navigate tensions in destruction practices between the legal demands of preservation and erasure and organizational demands of adopting increasingly networked new technologies?
Dispossession – How do do communities experience data dispossession on social media and how do they challenge such dispossession through bottom-up counter archival practices?
Methods and empirical work
The project integrates ethnographic and digital methods (e.g. link-rot scoping, digital forensics and counter-archiving) with theoretical contributions from cultural theory, data and media studies, STS and related fields of study. This will enable the project to attend to loss as both as a fundamental puzzle and an everyday practice.
Empirical fields
To ensure analytical breadth and depth, DALOSS works across three key data-intensive environments as important sites of data loss: cultural heritage, bureaucracy and social media. Thylstrup has previously developed the concept of 'archival regimes' to describe the archival practices taking place beyond the narrower remit of classic archives. In this project, the concept of archival regimes is used to probe how data is lost within distinct, but often interrelated, digital information ecologies that are both rooted within, but also present ruptures to, classic archives: the World Wide Web (WWW), efficiency and communication technologies in the public and private sector and social media platforms.
Louise Amoore, Durham University
Orit Halpern, TU Dresden 
Geoffrey Bowker, UC Irvine
Taina Bucher, Oslo University 
Postdoc 1 (TBA)
Postdoc 2 (TBA)
PhD (TBA)
Funding
ERC Starting Grant
Project period: 2023-2028