Art and health
Our research attends to the role of the arts in human experiences of health, and the role of health in artistic practice. We conceptualise "health" as an intersectional constellation of diverse physical, physiological, mental, and psychological experiences spanning socio-cultural and biomedical constructions of illness, wellness, ability, disability, injury, aging, trauma, etc.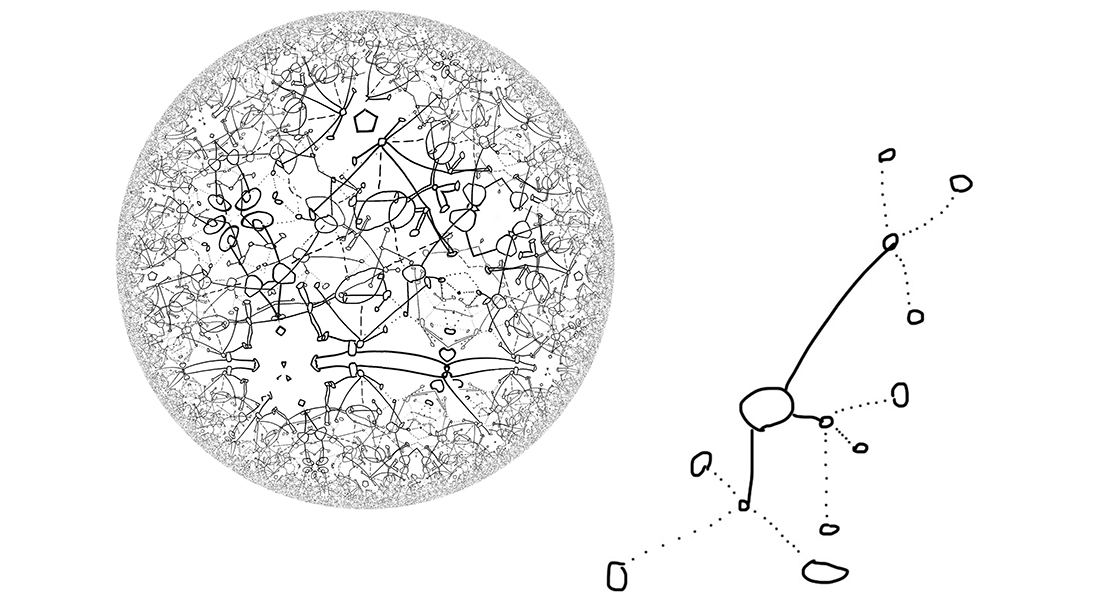 By fostering interdisciplinary dialogue at the intersection of the arts and health, we situate the arts as an urgent, creative arena of public health discourse. We analyse diverse material, digital, and metaphorical articulations of health across the arts, and their function within larger socio-economic, political, and relational ecologies. By unmooring the study of health from the exclusive purview of biomedical research and clinical practice, our work builds on scholarship in disability studies and Mad studies, while centralising the place of the arts in the medical humanities. 
How do the arts shape human experiences of health and pathology?
How do the arts reinforce and upend normative conceptions of human embodiment and neurology?
How can artistic practice be a catalyst for new forms health awareness, social advocacy, and human biocultural diversity?
    
Expressive cultures
Visual, textual, performative and musical representations of disability, depression, anxiety, contagion, trauma, etc.
Design cultures
Physical, atmospheric and performative design and accessibility of medical spaces, technologies, digital health platforms, art institutions, etc.
Social histories
Historic artistic discourse on epidemics; madness, hysteria, melancholia; pathologisation of LGBTQ people; housing reform and biopolitics, etc.
Ecological entanglements
Art's advocacy on impact of global environmental and socio-economic conditions on human physical and mental health.
Therapeutic applications
Art's therapy in medical and non-medical settings including music therapy; Theatre of the Oppressed; creative writing workshops; support groups, etc.
Pedagogy
Focus on health in arts & and humanities pedagogy to facilitate more diverse, inclusive and holistic learning paradigms.
Keywords
accessibility, accommodation, inclusion
normativity, biocultural diversity, biopolitics
intersectionality, advocacy, coalition, community, relationality
medical authority, diagnostic models, clinical practice, (psycho)pathology
ableism, sanism, ageism
External
Maria Bee Christensen-Strynø, Postdoc (Communication Studies), Roskilde University