Algorithmic Software Culture: Capturing, Theorizing and Regulating Social Media
This research network focuses on the societal impact of social media services, as recent instances of fake news, data manipulation and extensive production of usergenerated content and their effect on democracy, culture and politics. The network is funded by the Danish Agency of Science and Higher Education.

Research area and scientific focus of the activities
Conceptualisations such as post-truth, attention economy and the power of algorithms deserve further consideration. However, as these terms indicate, the media landscape of social media lacks in transparency and the current research network aims to look further into the opacity of social media by focusing on three strands: (1) challenges in capturing data and extracting value from data on social media services (collection, visualisation and analysis of data, (2) providing up-to-date theoretical vocabulary to understand the social construction of algorithms, and (3) to investigate how the user-generated content that citizens provide through social media is regulated. In order to do that, the research network evokes the notion of algorithmic software culture, which puts focus on how social media's interfaces and algorithms condition citizens' interactions and build certain pre-determined social constructions. Furthermore, the aim of this network is to scrutinize the contractual agreements which these services make with citizens, and how these relate to EU regulation and the regulation of three nation states: Israel, Turkey and Denmark. The regulatory frameworks that reach special attention are audiovisual media services, telecommunications, data protection and e-commerce.
Exploratory nature of the research network
In current research, there is a gap in binding together the themes of capturing, theorizing and regulating data from social media services. This research network aims to fill in that gap. In methodological terms, each workshop is exploratory as their aim is to evolve and rework current methodological frameworks that will give further insights in the logics of algorithmic software culture. Members of the network will therefore work further with established methods such as data visualisations, social network analysis, interface analysis, discourse analysis and expert interviews, as well as to explore how these can be worked together to inform the proposal's three themes. The network's activities focus on the social media platforms Facebook, Instagram and Twitter, as these are very popular and have real societal impact in Denmark, Turkey and Israel. One aim of the network is to test and visualize pre-determined stimuli and content production on these sides, and to register how the algorithms react to same outputs in these three different geographical locations.
Bjarki Valtysson is associate professor in Modern Culture at the Department of Arts and Cultural Studies at the University of Copenhagen and the project's leader. Current research activities include cultural-, communication-, and media policy, social media, digital media and cultural institutions, and digital media and democracy. Valtysson sits in the scientific committee for the International Conference of Cultural Policy Research and the Swedish Agency for Cultural Policy Research. He is a member of the editorial boards for the International Journal of Cultural Policy, the Nordic Journal of Cultural Policy and NORDICOM Review. Valtysson has published a book on Icelandic cultural policy and co-edited the anthologies The Media and the Mundane: Communication Across Media in Everyday Life, and Technologies of Labour and the Politics of Contradiction. Currently, Valtysson is working on a book on Digital Cultural Policy.
Contact information:
Bjarki Valtysson
Department of Arts and Cultural Studies
Karen Blixensvej 1, 2300 København S
valtysson@hum.ku.dk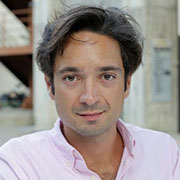 Ivo Furman is an assistant professor at the department of Media at Istanbul Bilgi University. He completed his PhD in Sociology at Goldsmiths College, University of London in 2015. His research has been supported by numerous institutions including the Arts and Humanities Research Council (AHRC), the Danish Agency for Science and Higher Education, and Stiftung Mercator. He recently completed a 2 year research grant funded by the Turkish Science and Technology Foundation (TUBITAK). His research interests include computer assisted methods focusing on Twitter & Instagram, digital sociology, sociology of data and data journalism. His upcoming publication, "Algorithms, Dashboards and Datafication: A Critical Evaluation of Social Media Monitoring" will be featured in Palgrave Macmillan's Technologies of Labour and the Politics of Contradiction (2018).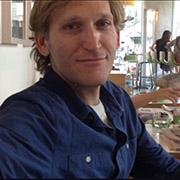 Eran Fisher is a senior lecturer at the department of sociology, political science, and communication at the Open University of Israel. He received his PhD in sociology from the new school for social research in New York. He studies the intersection of digital technology and society. His books include. Media and New Capitalism in the Digital Age (2010, Palgrave), Internet and Emotions (co-edited with Tova Benski, 2014, Routledge), and Reconsidering Value and Labour in the Digital Age (co-edited with Christian Fuchs, 2015, Palgrave).
Onur Mat is a software engineer, citizen technologist and a social entrepreneur. He got his MSc degree from METU Information Systems in 2001 and since then, he has been working primarily on community building, information management, social media monitoring and data analysis projects with social aspects. He had participated in Start-up Chile and Bolt accelerator programmes. He lectured information technology courses in ODTU, Hacettepe and Bilkent Universities. He has been volunteering for a local newspaper called Solfasol and developing data driven journalism tools. He believes that bringing social and technological approaches together in interdisciplinary coworking areas is essential for innovation.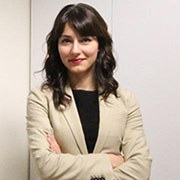 Ece Elbeyi is a research assistant in Media Department at İstanbul Bilgi University where she is also a student of the master program of Media and Communication Systems. While she is very familiar with data analysis and research within the scope of industrial engineering background and work experiences, she is now focused on digital research methods as well as social platforms and cyberculture studies.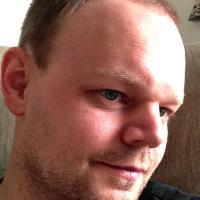 Rasmus Helles is associate professor in Communication and IT at the University of Copenhagen. His current research interests involve internet infrastructure, political economy and theories of media systems. He has previously worked with audience profiling and data mining, in particular how those perspectives apply to regimes of media measurement of both new and legacy media. He has also worked with everyday perspectives on media use, especially how theories of intermediality and media repertoires relate to the embedding of digital media in everyday life.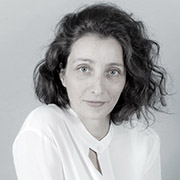 Laurence Barry is an independent actuarial consultant and an associate lecturer at the Hebrew University of Jerusalem. She holds a PhD in Political Philosophy from the Hebrew University. Her thesis, entitled "Foucault and Postmodern Conceptions of Reason," deals with the intertwinement of knowledge and power in a historical perspective. Following Foucault's insights, she is currently working on the digital knowledge/power nexus. Further trying to connect the disparate bits of her experience, she is also studying how the big data technologies are changing our conception of insurance, by redefining risk and its pooling.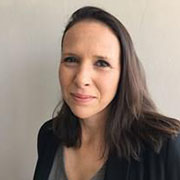 Dr. Anat Ben-David is a senior lecturer in the department of Sociology, Political Science and Communication, and head of the Open Media and Information Lab at the Open University of Israel. Focusing on the intersection between New Media and Science and Technology Studies, her primary research interests are national Web studies and digital sovereignty, Web history and Web archive research, and the politics of online platforms. Methodologically, her work specializes in developing and applying digital and computational methods for Web research.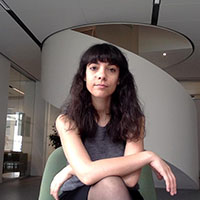 Daniela Agostinho is a postdoctoral fellow at the Department of Arts and Cultural Studies at the University of Copenhagen, where she is affiliated with the Uncertain Archives research project, funded by the Danish Council for Independent Research. The project approaches big data phenomena through the lens of cultural theories of the archive, emphasizing the epistemological, ethical and political implications of datafication. Her current research interests are cultural theory, visual culture, and feminist theory, focussing in particular on regimes of seeing under big data, the visuality of remote warfare, and the ethics of digitization of colonial archives. Her recent publications include "The Uncertainties of the Uncertain Image" (with Ulrik Ekman, Nanna Thylstrup & Kristin Veel), Digital Creativity, 24:1, 2017; "Big Data, Time and the Archive", Symploké, 2016, and the volume Panic and Mourning: The Cultural Work of Trauma (with Elisa Antz and Cátia Ferreira, Berlin: Walter de Gruyter, 2012). She is affiliated with the research network "Drones and Aesthetics" sponsored by the Danish Research Council. She is also an independent curator, having recently curated the Lisbon leg of Artists' Film International 2017 (at MAAT, Museum of Art, Architecture and Technology), as well as solo shows by Rita GT (2017, Lisbon) and Aimée Zito Lema (2018, Lisbon).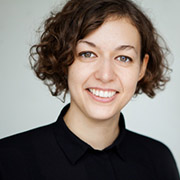 Tanja Wiehn is a PhD student at the Department of Arts and Cultural Studies of the University of Copenhagen. Within her research project, she investigates a diverse set of human-machine and human-algorithm interactions within the contexts of art and science. She holds a Master's degree in Cultural Studies from the European University Viadrina in Frankfurt (Oder) and a Bachelor of Arts in Cultural Studies and French Philology from                                                                                the University of Potsdam.
March 2018:
The first workshop has the working title 'Crunching the data: Explorative methods capturing, visualising and analysing big data' and will be hosted by the Bilgi University in Istanbul in March. This workshop focuses on digital methods and is meant to demonstrate how concretely the commercial software in question collect information about users and how data capturing software and methods can gather data for further analysis.
June 2018:
The second workshop takes place in June 2018 at the Open University of Israel and bears the working title 'The social construction of algorithms'. This workshop looks into the theoretical implications of algorithmic software culture.
September 2018:
The last event is composed of a workshop followed by a final meeting of the three local groups. This event goes under the working title 'Regulation and algorithmic culture: Challenges and future prospects' and looks into how communication policy and current regulatory frameworks relate to the dynamics of algorithmic software culture.