Feminist Emergency: Women Artists in Denmark, 1960 - present
This project considers the contribution and culturally specific conditions of women artists and feminist art in Denmark over the last sixty years in the context of today's diversified and globalized art world, where gender and identity are increasingly politicized but only selectively scrutinized in terms of feminist theory.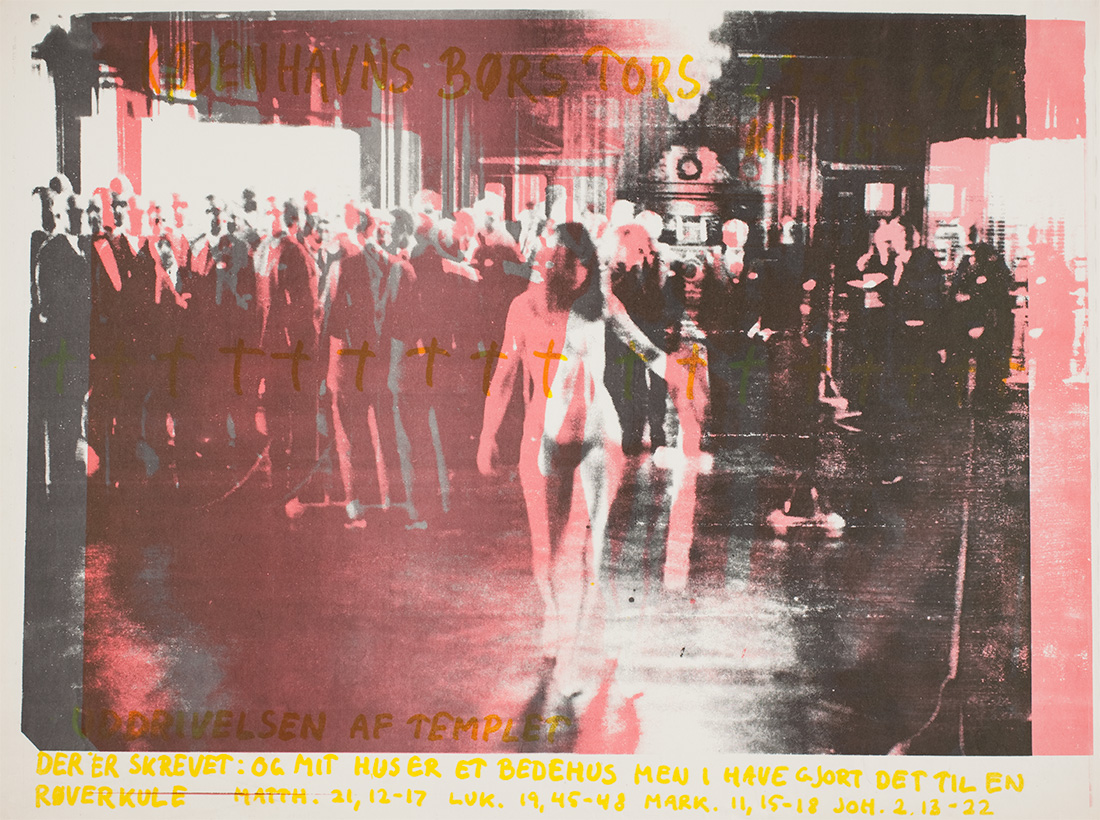 A guiding question for the project asks why, if there are more women artists working in Denmark today than ever before, are they still so grossly underrepresented in museum collections, exhibitions, and art historical studies? Rather than viewing feminism as a historical succession of "waves," the project understands feminism as a method for challenging and infiltrating given structures and forms of representation.
We track and analyze critically the contributions, forms of representation, visibility, activism, reception, and critique of women artists in Denmark to formulate a critical perspective on the relationship between their work and Danish and international culture.
The project will augment current international feminist art theory, and contribute significantly to feminist art history and gender and identity studies in a Nordic context.
Fast Forward! Women in European Art, 1970-Present
In collaboration with Louisiana Museum of Modern Art and European Postwar and Contemporary Art Forum, The research project held the conference Fast Forward! Women in European Art, 1970-Present in November 2021. The conference took up the topic of gender and feminism in European art, from the 1970s to the present, with a special focus on the Nordic countries.
Read more about Fast Forward!
See videos with proceedings from the conference.
Book and research network launch 
Dual launch of the Nordic Feminist Art Histories Research Network and the major anthology Modern Women Artists in the Nordic Countries , 1900-1960 with presentations by Bart Pushaw, Sigrun Åsebø, Karen Kurczynski, Malene Vest Hansen, Ulla Angkjær Jørgensen, Camille Morineau, and Kerry Greaves.
Nordic Feminist Art Histories Research Network
The Nordic Feminist Art Histories Research Network is an international network responding critically to current global crises and related art historical debates by engaging with issues of feminist art history across the Nordic countries, while also treating themes of difference and marginalization in terms of race, class, culture, and sexual identity. We meet regularly throughout the project for participants to present new research and engage in dialogue with colleagues in meetings, seminars, conferences, and publications.
Research assistants 
Holme, Oliver Wiant Rømer, Master of Arts in Arthistory