Independence? Lawrence Alloway as critic and curator 1955-1985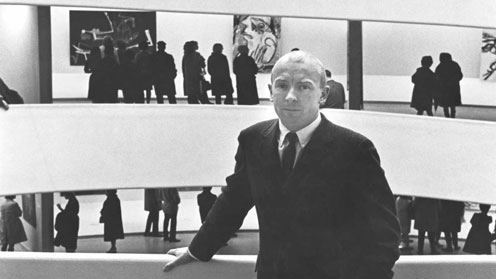 Lecture by Courtney J. Martin (Chief Curator, DIA Arts Foundation, New York).
Lawrence Alloway (1926-1990) was a key figure in the development of modern art in Europe and America from the 1950s to the 1980s. He is credited with coining the term pop art and with championing conceptual art and feminist artists in America.
His interests as a critic and as a curator at the Solomon R. Guggenheim Museum in New York were wide-ranging, however, and included architecture, design, earthworks, film, neorealism, science fiction, and public sculpture.
Early in his career he was associated with the Independent Group in London and although he was largely self-taught, he was a noted educator and lecturer. A prolific writer, Alloway sought to escape the conventions of art-historical discourse.
This talk will examine what independence for an art writer and curator meant before the term came into full use in the 21st Century.
Organized by the research project Curating the Contemporary