Showcase: Listen up! Musicology Students' Sound Performances 1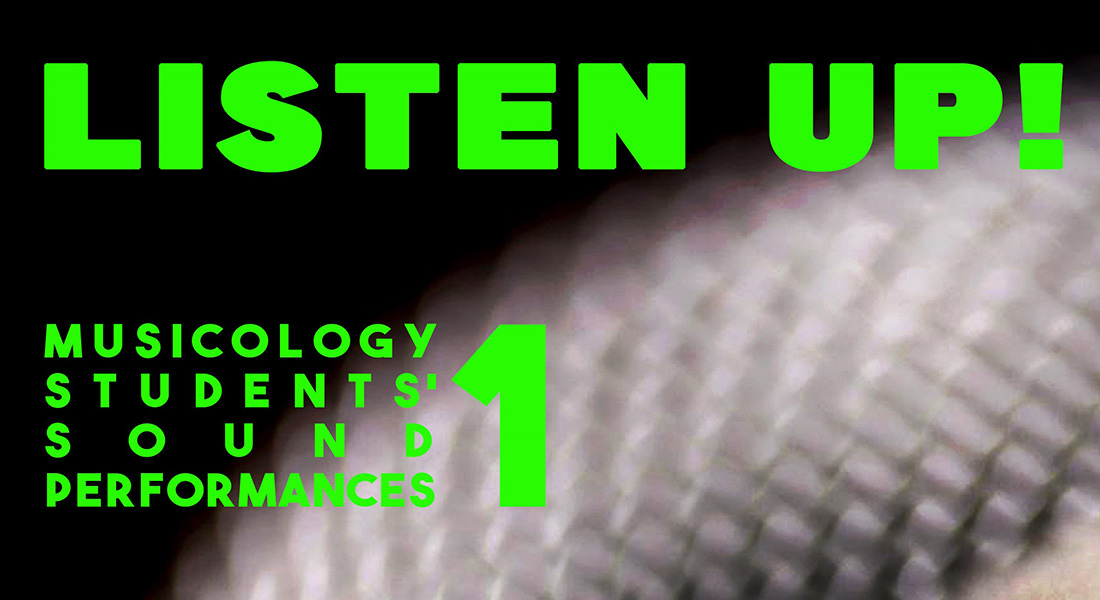 A semester of studies dedicated to music production, sound performances, and voice studies is coming to an end for the BA students and teachers of Musicology at the Department of Arts & Cultural Studies, University of Copenhagen.
To celebrate the conclusion of this cycle at the end of the academic year, you are cordially invited to "Listen Up!", the first event publicly showcasing sound and voice performances of IKK Musicology students.
Elaborated throughout the past six months, the students' original works are offered a stage in a relaxed atmosphere beyond the context of individual examinations. "Listen Up!" aims to celebrate the outcome of such endeavours, allowing to put into practice music performance studies in a moment of sharing and mutual exchange.
Friends and peers, students and teachers, are welcome to the show of thirteen performers from the BA course on Sound Performance (taught by Holger Schulze, Giada Dalla Bontà and Jenny Gräf Sheppard) as well as Voice Studies (taught by Jessica Holmes, Britt Hein Jespersen, Morten Hjelt and Kristian Rasmussen):
Anastasia Yerkovych Kellner
Anders Lasse Hansen
Caroline Nielsen
Christian Alexander Pedersen
Christian Skov Gyrsting
Louise Jasmin Fonseca Knudsen
Mads Bronke Fobian
Mads Søndergaard
Maria Nekman Arevad
Mathilde Zøllner Jensen
Sigrid Ane Black Pedersen
Sofia Melchior Eide
Søren Albert Skov
For further info please contact: