Research
As a research centre, Art as Forum supports individual and collectively organized research, both in collaboration with international researchers and local cultural institutions. On a daily basis, the research of the centre is rhythmized by group readings, public lecturers, organization of conferences and summits, and editorial work in the Art as Forum publication series.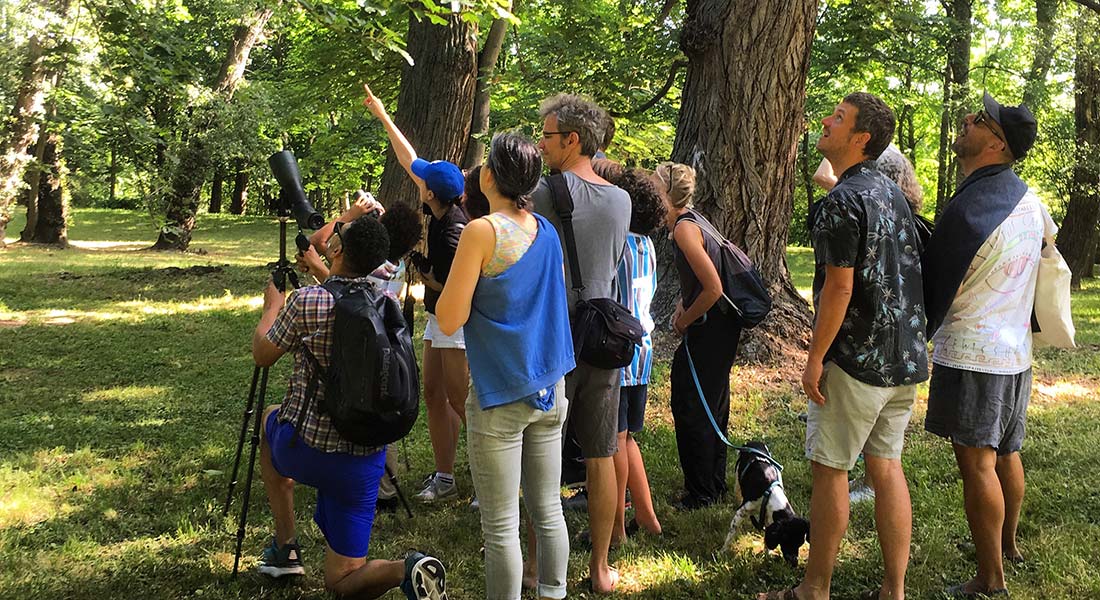 Research projects
Study groups
This research cluster focuses on how the social and relational mode of existence of art is expressed in the artwork itself. Through historical, analytical, and theoretical approaches to artworks and aesthetic processes, we aim to describe and better understand the specificity of art by considering is as an appearance, in a twofold sense of the word. On the one hand, artistic expressions present something which appears – a sensation, an experience, an insight that is being articulated in the material and medial form of the artwork. And on the other, the work of art itself appears as its sensual form interfaces toward a public or a beholder; it has a form that impinge on somebody.
Appearance, then, is about the instantiation of human experiences in and of the world, and it is about the event of presenting the work as a sensate reality that reach out to others. This research is theoretically driven as a reassessment of central positions in modern aesthetic theory, specifically aimed at highlighting how social (and societal) relations and forms of communality are mediated and negotiated in the dual processes of appearance. To this end, we mobilise approaches from a broad range of traditions, including social theory, critical philosophy, anthropology, feminism, black studies, and history of science , to gauge the roles and functions of art as appearance in a social field.
In the group we study the relational mesh of institutions, exhibitions, curating and other nodes that connect the production and reception of artistic objects and processes. We work from both historical and contemporary perspectives with issues of feminism, distribution, publics, collective practices, archives, economies, infrastructure, and institutional critique.
Our work is both empirical, practice based and theoretical and is carried equally by strong involvement with the institutional infrastructures we study and critical reflection of the transient forms of communality they produce. We are currently working on a special issue of a journal that examines the imaginaries of publics and commons related to the public art museums in the Nordic region.
Among others, we read and discuss texts by Édouard Glissant, Nora Sternfeld, Elke Krasny, Felix Guattari, Keller Easterling, Howard S. Becker, Geoffrey C. Bowker and Susan Leigh Star and Kate Lacey.
Members fall 2021: Line Ellegaard and Rasmus Holmboe
Informed by feminist theory, black studies, performance studies, infrastructural studies and media theory, we study the dependencies in cultural production, distribution and consumption: economies, policies, technologies, temporal frames, gatekeeping aesthetic norms, social and domestic relations, emotional labour, structural accessibility and notions of critique.
In the study group, we try to reflect critically on our own implication in such infrastructures of dependency as situated and embodied researchers in an institutional setting and the way this continuously shapes the patterns of attention and practices of border-drawing we reproduce as we read (and think, talk, write).
We currently read and discuss texts by Édouard Glissant, Fred Moten, Stefano Harney, Denise Ferreira da Silva, Judith Butler, Elena Esposito, Jill Stauffer, Elaine Swan, Sara Ahmed.
Members fall 2021: Solveig Daugaard, Cecilie Ullerup Schmidt, Amanda Grimsbo Roswall