Forum Lectures #6: Denise Ferreira da Silva
After It's all Said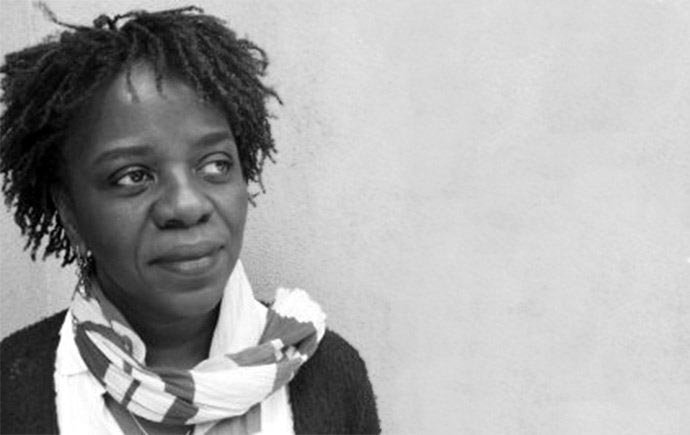 Abstract
"In this presentation I consider the relationship between art and the political by focusing on how raciality ensures the success of the very articulation of the discourse on "crisis." More particularly, in this commentary, I consider this sensibility arrested by cultural difference which cannot accommodate anti-colonial and anti-racist expressions as properly aesthetic, that is, which consistently read them as  ethnographic specimen. I do so by commenting on the work of a few contemporary artists in whose work I  identify, a mode of presentation, a compositional strategy which comments on past and present political circumstances. In doing so, I highlight how, through series of obvious and unexpected choices, their performances, photographs, sculptures, and installations hail a sensibility that presumes and anticipates what lies beyond all that has been said and done about colonial and racial violence and the works they perform for global capital."
Denise Ferreira da Silva has been a visiting professor at the Art as Forum research centre this spring term. After a period of readings and conversations with the research working group dedicated to the study of sensibility as a groundwork for a material aesthetics, she will conclude with this final lecture open to the public.
About Denise Ferreira da Silva
An academic and practicing artist, Professor Denise Ferreira da Silva's work addresses the ethico-political challenges of the global present. She is the author of Toward a Global Idea of Race (University of Minnesota Press, 2007), A Dívida Impagavel (Oficina da Imaginaçāo Política and Living Commons, 2019), Unpayable Debt (Stenberg/MIT Press, 2021) and co-editor (with Paula Chakravartty) of Race, Empire, and the Crisis of the Subprime (Johns Hopkins University Press, 2013). Her several articles have been published in leading interdisciplinary journals, such as Social Text, Theory, Culture & Society, Social Identities, PhiloSOPHIA, Griffith Law Review, Theory & Event, The Black Scholar, to name a few. Her artistic works include the films Serpent Rain (2016) and 4Waters-Deep Implicancy (2018), in collaboration with Arjuna Neuman; and the relational art practices Poethical Readings and Sensing Salon, in collaboration with Valentina Desideri. She has exhibited and lectured at major art venues, such as the Pompidou Center (Paris), Whitechapel Gallery (London, MASP (Sāo Paulo), Guggenheim (New York), and MoMa (New York). She has also written for publications for major art events (Liverpool Biennale, 2017; Sao Paulo Biennale, 2016, Venice Biennale, 2017, and Documenta 14) and published in art venues, such as Canadian Art, Texte Zur Kunst, and E-Flux.
Currently, she is an Adjunct Professor of Fine Arts at Monash University, Australia, and a Visiting Professor at the Social Policy at the University of Pennsylvania. She is also a member of several boards including Haus der Kulturen der Welt (Berlin), International Consortium for Critical Theory Programs, and the journals Postmodern Culture, Social Identities, and Dark Matter.
Forum Lectures
Forum Lectures is a series of lectures by Danish and international thinkers and cultural workers reflecting on how art co-forms communality. FORUM LECTURES brings thinking and shared study back to the university and invites for public lectures the last Tuesday every month at 17:00 - 19:00.
The initiative is hosted by the research group of the New Carlsberg Foundation research center Art as Forum. Our researchers are occupied by a.o. the infrastructures of the arts, collective modes of production, the entanglement of political theory and aesthetic theory, assembling strategies of curation, dematerialized art, acts of strategic separatism and temporality in digital art.
We hope to accommodate live lectures in a near future. However, the lecture by Denise Ferreira da Silva (50 min + Q&A) will be streamed online.
The lecture is open for everyone interested and takes place via Zoom