Forum Lectures #18: Louis Hartnoll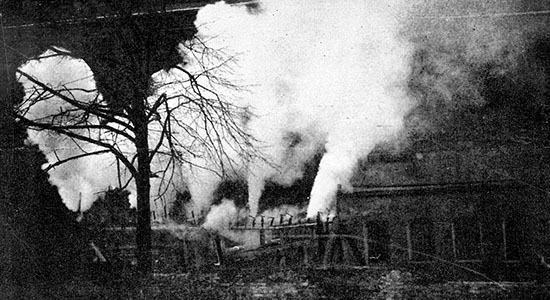 The Road to Artificial Hells: Revisiting the Theory of Socially Engaged Art
Much theoretical discourse drafted in the wake of the so-called artistic 'social turn' of the 1990s and 2000s converges on the production of a series of candidate terms that each jostle for the title of most explanatory viable and historically insightful. Focussing on two of these terms – 'dialogical art' and 'participatory art' – offered by two principal theorists – Grant Kester and Claire Bishop – this intervention proposes to metacritically reassess how the discourse on art's social character often relies on an overtly sociological, but politically and philosophically dubious, framework. To make this claim, these two art-historical and -theoretical approaches are read through the problem of what Theodor W. Adorno in Aesthetic Theory terms 'aesthetic positivism', a particular correlate of sociological positivism that threatens to obscure the real relations that condition art and therefore to neutralize what may be genuinely socially oppositional about it.
About Louis Hartnoll
Louis Hartnoll is completing an AHRC-funded Ph.D. in Philosophy at the Centre for Research in Modern European Philosophy (CRMEP), Kingston University London. He studied aesthetics, art theory, philosophy, and visual cultures at the University of the Arts London, Goldsmiths, the Humboldt-Universität zu Berlin, and the CRMEP and has lectured at Central Saint Martins, Columbia University, Goethe-Universität Frankfurt am Main, and, most recently, at the Hochschule für Bildende Künste, Braunschweig. From 2021 to 2022 he was a Visiting Researcher at the Institut für Sozialforschung, Frankfurt and from 2016 to 2020 an editor at the Afterall Research Centre, London. His doctoral thesis, 'Sociology Against Itself: Theorising Art as Social Fact', examines notions of the social character of art in Theodor W. Adorno's Aesthetic Theory.
Forum Lectures
Forum Lectures is a series of lectures by Danish and international thinkers and cultural workers reflecting on how art co-forms communality. Forum Lectures brings thinking and shared study back to the university and invites for public lectures the last Tuesday every month at 17:00 - 19:00.

The initiative is hosted by the research group of the New Carlsberg Foundation research center Art as Forum. Our researchers are occupied by a.o. the infrastructures of the arts, collective modes of production, the entanglement of political theory and aesthetic theory, assembling strategies of curation, dematerialized art, acts of strategic separatism and temporality in digital art.

The lecture is for free and open for everyone interested.