Forum Lectures #16: Tina Campt
Gazing While Black: Black Bodies, White Cube Spaces
Black artists are challenging us to view the space of the gallery, as well as the bodies who inhabit those spaces as both visitors and as the subjects depicted in their artwork, through a complex critical lens. This lecture engages some of the alternative practices of looking and viewing relations their work subverts the space of the gallery by populating it with black bodies in disruptive and transformative ways. Setting the work of three black contemporary artists in dialogue it explores the black gazes that resonate and proliferate through their work. They are gazes that mirror, distort, and redirect the looks of visitor and in doing so, redefine what constitutes a gaze and who, if anyone, can lay claim to its mastery.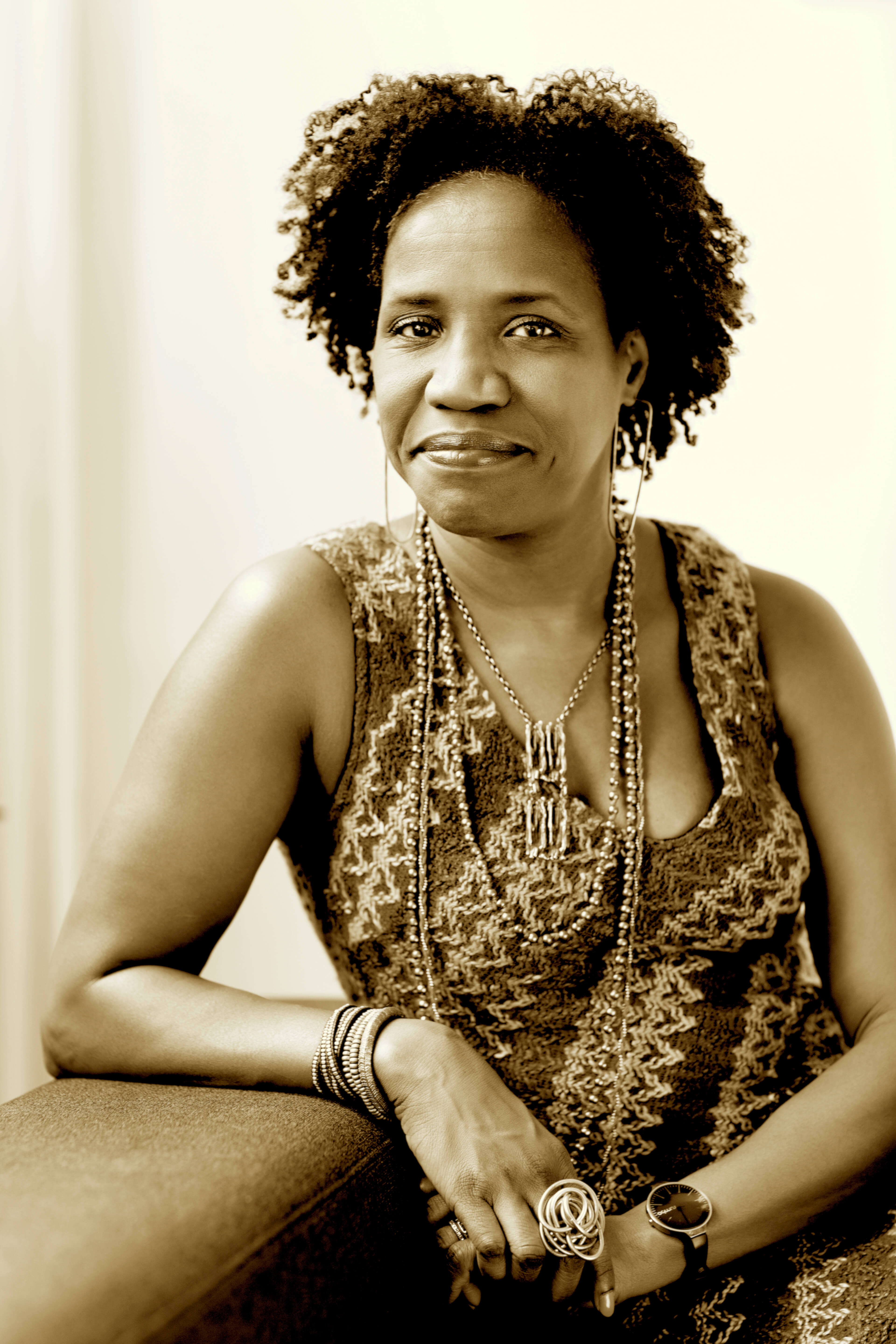 About Tina Campt
Tina Campt is Roger S. Berlind '52 Professor of Humanities in the Department of Art and Archeology and the Lewis Center for the Arts at Princeton University. Campt is a black feminist theorist of visual culture and contemporary art and the founding convener of the Practicing Refusal Collective and the Sojourner Project. Her early work theorized gender, racial, and diasporic formation in black communities in Europe and southern Africa, and the role of vernacular photography in historical interpretation.
Campt has published five books including: A Black Gaze (MIT Press, 2021); Listening to Images (Duke University Press, 2017); Image Matters: Archive, Photography and the African Diaspora in Europe (Duke University Press, 2012); and Other Germans: Black Germans and the Politics of Race, Gender and Memory in the Third Reich (University of Michigan Press, 2004). Her co-edited collection, Imagining Everyday Life: Engagements with Vernacular Photography (with Marianne Hirsch, Gil Hochberg and Brian Wallis Steidl, 2020), received the 2020 Photography Catalogue of the Year award from Paris Photo and Aperture Foundation.
Forum Lectures
Forum Lectures is a series of lectures by Danish and international thinkers and cultural workers reflecting on how art co-forms communality. Forum Lectures brings thinking and shared study back to the university and invites for public lectures the last Tuesday every month at 17:00 - 19:00. 
The initiative is hosted by the research group of the New Carlsberg Foundation research center Art as Forum. Our researchers are occupied by a.o. the infrastructures of the arts, collective modes of production, the entanglement of political theory and aesthetic theory, assembling strategies of curation, dematerialized art, acts of strategic separatism and temporality in digital art.
The lecture is for free and open for everyone interested.